Hanna here. I have been loving - like L-O-V-I-N-G - Sandi Hester's "Bits of an Artist's Life" YouTube Channel.
In one of her podcast interviews, she alluded to some dark seasons she's gone through with health issues. But she talked about how the Lord has really used those seasons to teach her that there's always joy to be had in the here and now, even when things feel not so great.
So she tries to focus on enjoying the process, whether that's the start-to-finish process of a painting or of washing the dishes.
Well, I'll be honest... I felt a little called out. Here's why:
Nick and I recently decided to move. 😱
Yep. We're selling the house we bought barely a year ago and heading back to Tennessee. (More on that in next week's podcast episode.)
But the point is, I've been feeling some general emotional overload about that decision. And I've been chanting to myself, "Just keep your head down and get through the next 8-ish (hopefully?) weeks."
So Sandi got me thinking, what am I missing out on if I go into this moving process with that kind of numb, autopilot mindset?
Nick and I are super blessed to have job flexibility so that we can move to be closer to family. And I'm so thankful for that! And while we're wading through our moving to-do list, I'm going to think about how grateful I am that our family has the ability to live so close together. 🥰
​
We're leaving behind the dreams we had for living in Fairhope. BUT now Nick and I get to dream up new things together! And we're pretty darn excited about our vision for TN life. Trying something new with Nick is always fun (in a lots-of-laughs-because-things-so-did-not-go-according-to-plan kind of way). So why should this experience be any different? Let the fun begin!
​
We have financial stability - largely thanks to Nick and his obsession with budgeting and long-term planning and optimizing for future flexibility (when possible). Thanks, Nick! - So even though moving is always a little stressful, we don't have financial stress added to it. I'm beyond thankful for that.
​
Selling this house and waiting for the right one to come on the market in TN means we're back to Airstream life for an unknown amount of time. And I love our Airstream! I want to soak up every minute of full-time Airstream living I can get in this season.
​
The little bit of underlying stress about moving has reminded me just how important it is to start and end my day in God's Word. If I don't, I loose sight of what's important and fall into that "just get through it mindset." I'm thankful that God can use something as little as moving to remind me how much I need Him.
​
So what does any of this have to do with you and your finances?
I think a lot of us have financial goals that we're trying to "arrive" at:
Pay off $X of debt.

Save $Y for retirement.

Increase credit score to Z.
​
And it's easy to slip into head-down-autopilot-mode until you reach that final goal.
Bad news - once you reach that goal, there will just be another one right behind it. Which makes this a pretty depressing pattern to fall into.
So how can we shift our focus to enjoy the journey a little bit more?
Maybe you're focused on sticking to a budget so you can pay off debt/ save more towards a goal... think about how much easier budgeting is now that we have smartphones and apps like YNAB! You don't have to go to the bank and load up a bajillion envelopes with cash. You (and your spouse) can track your spending and see all the info you need to stay on track right on your phone, anytime you need it. So we can enjoy that the process (which we're totally enjoying) is a little bit smaller. 🙃
​
Maybe the same software that hypothetically makes budgeting easier actually feels like a pain in the rear to you. Maybe you dread sitting down to reconcile your budget. Ask yourself, "How can I make this a little more fun?" Maybe you can go to your favorite coffee shop once a week while you reconcile? Or put your favorite TV show on in the background? Or enjoy a few quiet minutes with a cup of coffee while you get it done?
​
You get the point.
We all have really, really dark seasons in life. This isn't one for me and Nick... moving is just a little blip on the radar. But we've had some in the past, and it's inevitable that we'll have more in the future.
So now is the time to practice finding joy in all the little processes we have going on. I want this to be ingrained super deep when those dark seasons do come around.
Life is just a series of little journeys in all kinds of different areas. And I really do want to appreciate what God has for me in all of them. I hope you do too. :)
Here's to finding joy in the journey!
​
- Hanna + Nick
​
PS: We're working extra hard to stay consistent on YT while we get our moving stuff done. So far, we've got four videos in a row!! Woohoo! Check out the latest here: Best Personal Finance Books For 2022​
And this week's podcast here: How to Analyze Purchases While Under the Influencer Trance​
​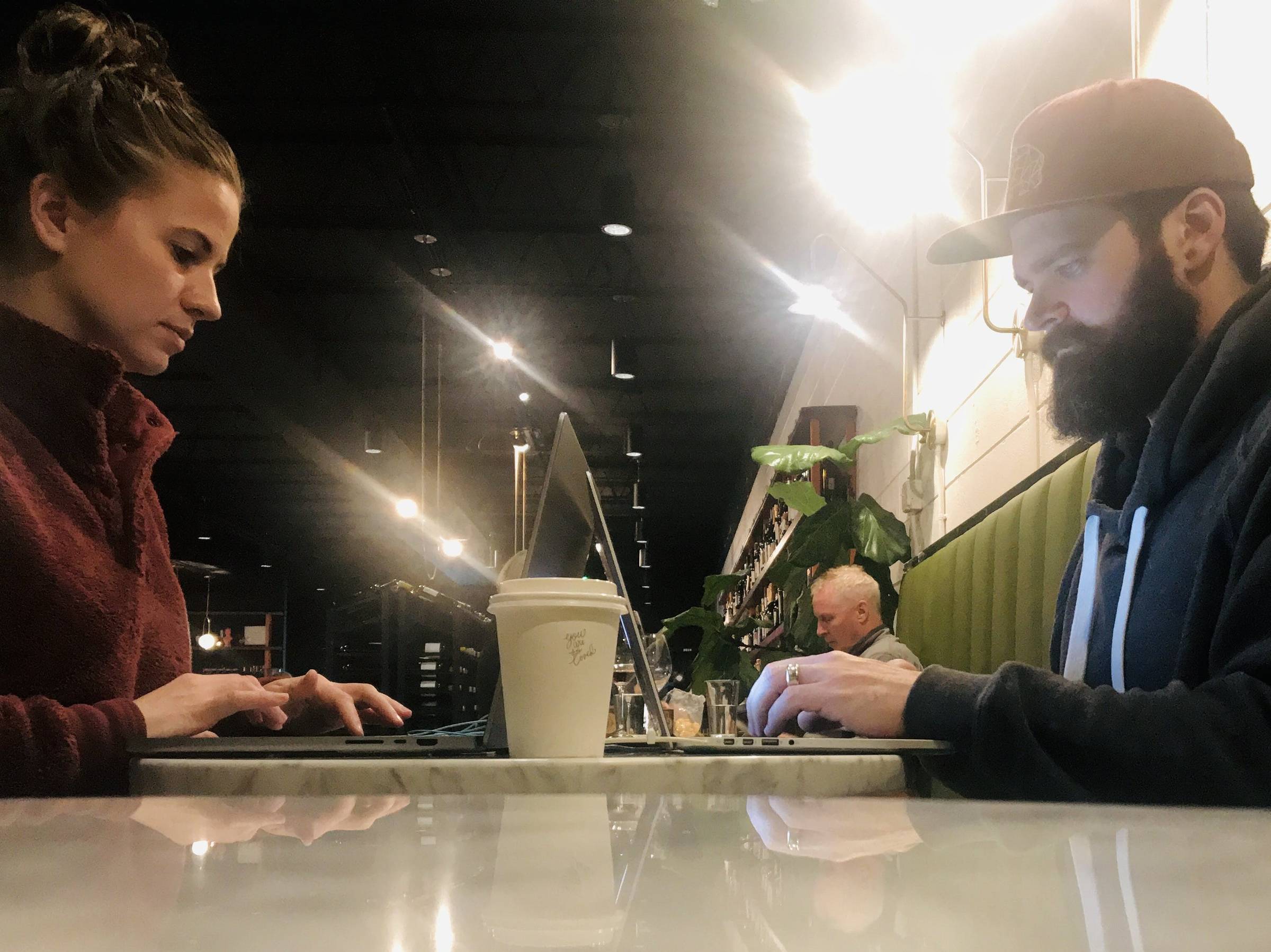 ​
​
---------------------------
You're receiving this email because you subscribed to the Mapped Out Money newsletter at mappedoutmoney.com
If you decide you are tired of getting emails from us, you're welcome to unsubscribe at any time through the link at the bottom of this email